The Steuart Systems photorealistic 3D scanner uses hardware & software to produce 3D models, but how good is our software? We used the ETH 3D benchmark to evaluate it. We were hoping to be in the top 10% of the 116 entries from around the world, and the March 31 2022 benchmark result put us at #1. Some other group will claim the top spot eventually, but for now the ranking proves that our approach is world-class.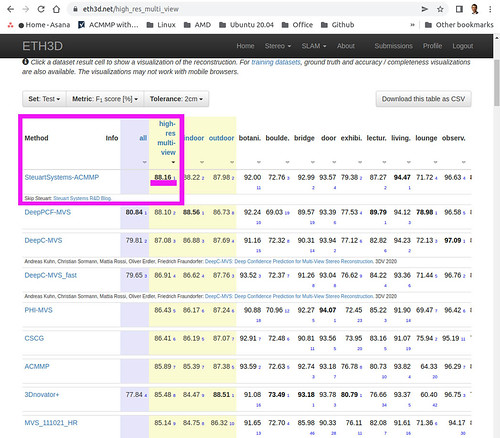 Good software is nice, but camera hardware is our main strength. Over the years our tests have shown that high-quality low-noise HDR images from our camera hardware amplifies the power of whatever software we use. Low-noise 3D content looks better, and it is easier to compress, distribute and view on the web.
Stay tuned. Over the next few weeks we will post results as we tune our software and our array of 32 cameras.